I am hosting a photography contest! As you may have read in Little Corners, this contest involves
In Search of Adventure. Details below:
The subject may be anything you choose. However, a paperback or ecopy (yes, as long as the cover is visible, ecopies count) of In Search of Adventure must be present in the photography.
No more than two photographs may be submitted.
Photographs must be submitted to writerforhisglory@yahoo.com no later than September 25th.
And the prize?!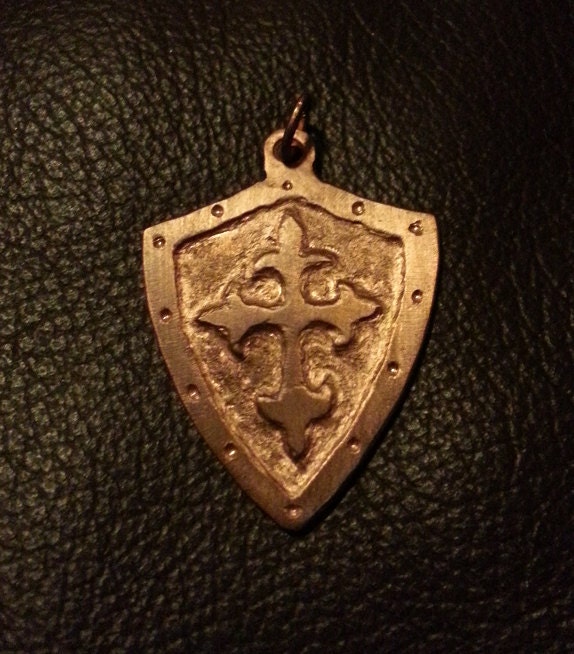 Korey Kiewitz of IroncladArt has graciously consented to donate this pendant,
valued at $30. It will be absolutely perfect for any of the contestants, whether knight, lady, squire, page, lady-in-waiting, or servitor!
Check out my interview with Kory!
Hi Kory. Tell us a little bit about your self.

I grew up in Maple Ridge, British Columbia. From a young age, I loved to explore forests, beaches, mountains, ravines. I also loved to draw, usually drawing dragons, monsters, animals, or anything else medieval. I was fascinated with knights, and there was rarely a moment when I wasn't swinging a sword (stick) around pretending to live in the middle ages. My friends and I had vivid imaginations, and created an entire kingdom in my backyard, from building forts to designating rankings amongst each other. I had a good childhood aside from my parents divorcing when I was 7 years old due to my father's alcoholism. I carried on thinking things were fine, kept occupied with adventuring, imagining, and basically just took my mind off it. I told myself I'd never go down that path.

Contrary to what I had said as a child, I went down that dark path and through some very dark times throughout my teenage years and early twenties. Thankfully, by God's grace I was transformed at the age of 23. Heavy alcoholism and addictions were abruptly, supernaturally taken away without any desire for them anymore, but more than just healing me physically, the Lord changed my heart. It was at this time that I went back to the basics... I took up some sketching, making bracelets with textiles, as well as beginning some metalworking. I made shields, swords, armor, and much more. I became once again rekindled to my childhood art, my imagination returned. Now I'm 28 years old, and my wife & I are blessed to have our first child due on Christmas eve 2013!
How did you get started with Etsy and IroncladArt?
I wanted to combine my passion for oil painting with metalworking, so I decided to set up a shop that incorporates both skills. It all started with me putting up one item, a landscape oil painting on an aluminum kite shield. My goal is to continue with strictly medieval & renaissance art, Ironclad Art.
You appear to have an interest in the Middle Ages. How did this start?

As a very young child, my parents would read me stories, and I just connected with the ones concerning knights, castles, and adventures. I wanted to be a knight someday, though it appears I was born a few hundred years too late. Nevertheless, I will try!

On a side note, when I was a boy I was obsessed with Wesley from the movie: "Princess Bride". I used to dress up like him, even try to talk like him. I just thought he was so cool.


Is creating your unique pendants and other unique products difficult?
I would say the greatest difficulty is having a steady hand when doing the small details. Often with the dremel, it will take off, and nip out a piece, so it requires great care. I use various tools when carving the small pendants, a dremel, chisels, and a small pointed chisel-like tool I made from hardened steel.

As far as oil painting, my largest obstacle is patience and finding time to paint. I have been painting for about a year and a half and so far I would have to say that its my favorite thing to do!
Thanks for sharing! Is there anything else you would like to add?
I would like to encourage people to pursue their talents, every person
is born with skills in certain areas, whether it be music, art, encouragement, sports, whatever you enjoy, keep at it. Whatever you do, be fulfilled, do what brings true joy. Above all, seek not the empty things that this world gives, but the truth.




"I am the Way, the Truth, and the Life. No one comes to the Father, but through Me."

-Jesus (John 14:6)

If you'd like to check out my work, please visit my etsy shop, or my website: (http://www.kiewitz.ca)
My Favorite Items!
I love this oil painting! It's so restful, yet so strong and formidable.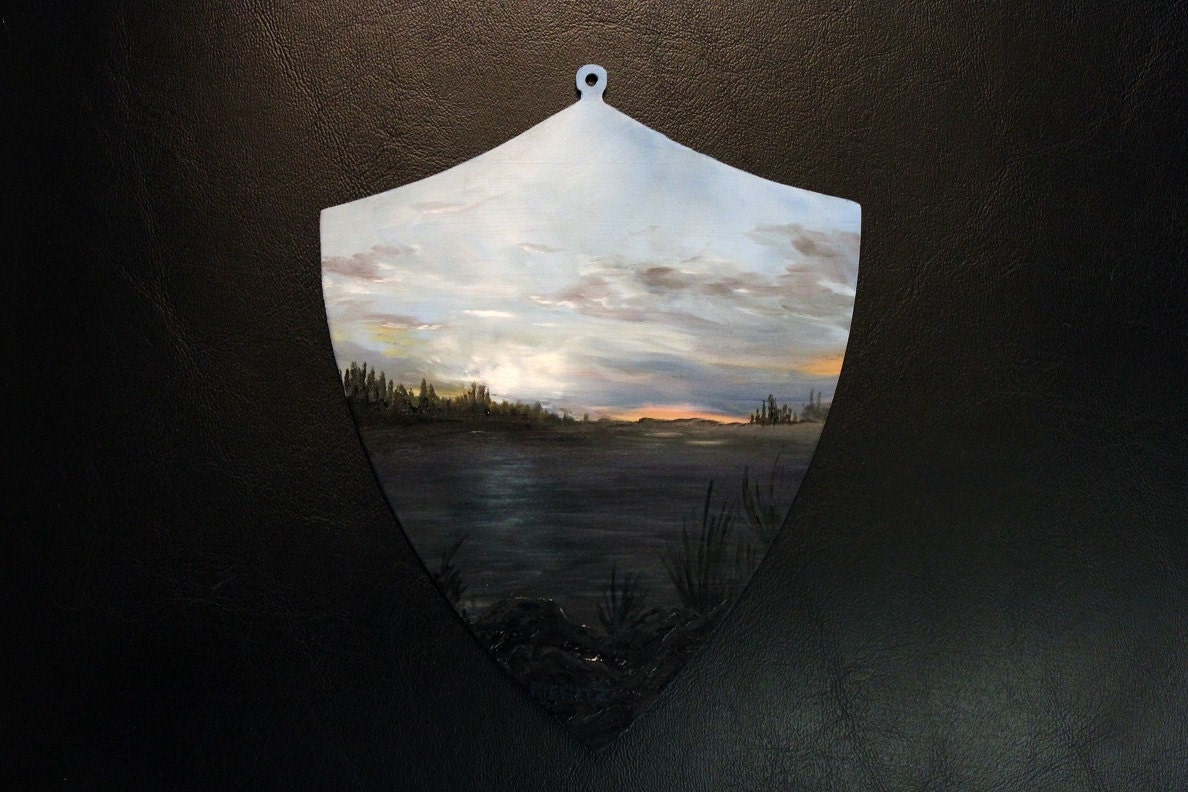 This is a super cool oil painting on a shield pendant!
Please take a moment to visit Korey's Etsy shop and his website. You won't want to miss out! And thank you, Korey, for this interview and your generous donation.